"El mundo enfrenta crisis sin precedentes..." dijo Gloria La Riva al anunciar su candidatura presidencial de 2020.
Vote La Riva / Peltier 2020!
"The world is facing unprecedented crises, none of which can be solved within the existing capitalist system. The need for the radical reorganization of society on a socialist basis has never been greater or more urgent," said Gloria La Riva in announcing her 2020 presidential candidacy as the nominee of the Party for Socialism and Liberation. La Riva's vice-presidential running mate is the renowned Native leader and political prisoner Leonard Peltier. Sign up today!
New Magazine!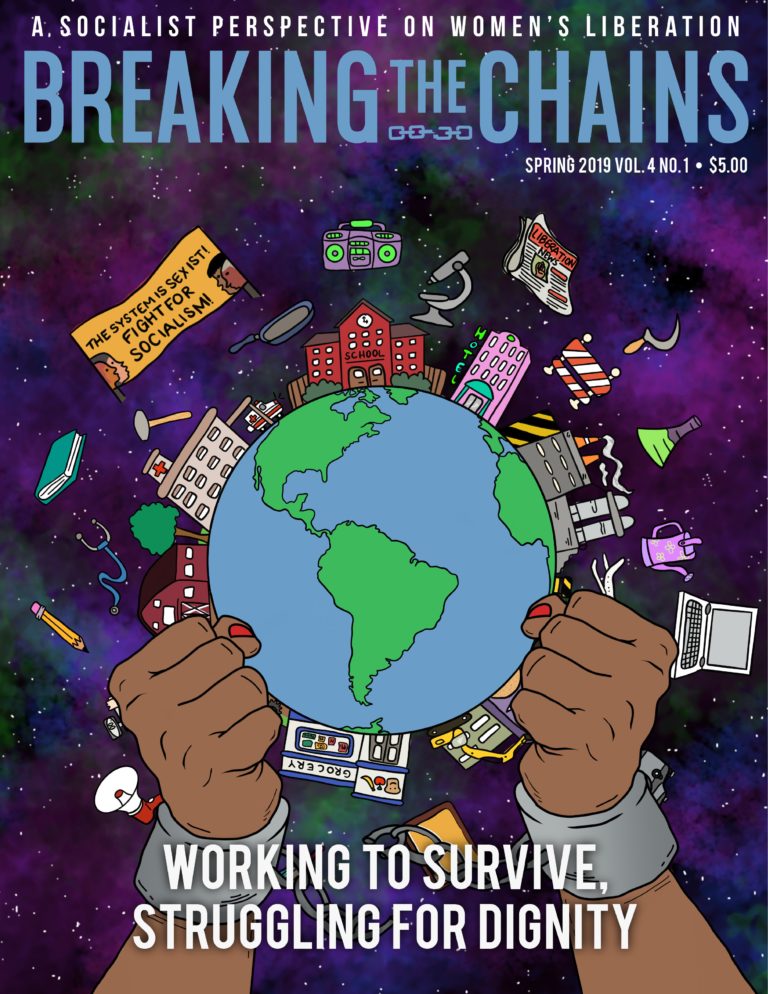 "Working to Survive, Struggling for Dignity" explores the relationship between work and women in capitalist society in our struggle, as socialist revolutionaries and members of the Party for Socialism and Liberation, to liberate ourselves from the oppressive mantle of capitalist society.